Deciding to seek psychiatric help is a tough decision. I commend you on having the courage to take the first steps.
My treatment plan for most patients begins with an introductory 1-hour session. This is an opportunity for us to get to know each other.
Prior to our session:
You will fill out forms detailing your personal information and medical and psychiatric history. If you have any questions filling out the forms my nurse or assistants will help you fill them out. My nurse or assistants will then take you back into a consulting room and quickly go over the forms with you to ensure that you have not forgotten to add any information about yourself.




You will be given a few paper diagnostic tests. These tests are to help screen for attention deficit disorder, depression, anxiety, and mood disorders.
During the session:
I will gather information on your physical and mental health. Towards the end of that session, I will share with you what I have assessed from our initial meeting. We will then agree on what goals you would like to accomplish with therapy and medications. Together, we will come up with a plan that works. I say "together" because I believe that we have to work as a team. During the initial stages of therapy, I generally see my patients fairly frequently. Once we have stabilized your condition, you will need fewer sessions. It is hard to predict how long it will take to stabilize your condition. It depends on the treatment goals you would like to reach and how responsive you are to therapy.

In time, I believe that we will be able to manage your condition, reach your treatment goals, and improve the quality of your life.
After the session:
My nurse will go over your prescriptions with you. She will reiterate any possible side effects that you need to be vigilant about again (I will go over it with you first). I just want to ensure that there is no confusion.

We have a lab service in house for your convenience.



Powered by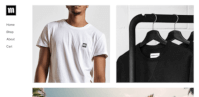 Create your own unique website with customizable templates.