Opiate AddictioN Recovery: A walk Through Fire
Opiate abuse is wide spread. Opiate addiction can affect a housewife, a CEO of a company, or even a homeless person. There is no population that is spared from the havoc of opiate addiction.
According to the National Survey on Drug Use and Health, over 19 million people in the US alone meet the criteria for opiate abuse. The Center for Disease Control has deemed opiate abuse an epidemic! Opioids are much more addictive than cocaine, amphetamines, alcohol,nicotine, and other drugs. It has been shown that 30% of patients that use opioids will develop a dependency in the long run.
If you are an opiate addict, you did not intend to become dependent on them. I stress nobody wants to become an addict.


In my practice, many patients have been prescribed opiates (hydrocodone, oxycodone, Narco) for legitimate physical reasons, others have used it for social acceptance, and yet others to numb their emotions. Over time, some of these patients become "enslaved" to opiates. They find that they have developed a tolerance to the effects of opiates, which result in them needing higher doses. Moreover, patients can experience opiate withdrawals between doses. Often patients will go to desperate measures to obtain medication just to "maintain" themselves and not suffer from withdrawals.
In my practice, most patients with opioid addiction have other co-morbidities. In addiction treatment, the term "co-morbidity" refers to presence of one or more coexisting mental illnesses. In opiate addicts, some common co-morbidities are anxiety and panic disorder, depression, alcoholism,sleep disorders,bipolar disorders, adult attention deficit hyperactivity disorder, post traumatic stress disorder, personality disorders, and schizophrenia. While the co-morbidity is untreated, there is perpetual danger of falling back into addictive patterns. In the most cases, these two co-morbidities feed off of each other and make each other worse.
I say that opiate addiction recovery is like a "walk through fire" because it requires lots of discipline, a willingness to subject one's self to hardships, sacrifice one's own time,and a willingness to give up pleasure for the betterment of your family, friends, and yourself.
Powered by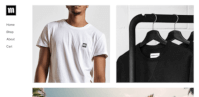 Create your own unique website with customizable templates.