While I use routine medications for psychiatric illnesses, I also use additional treatment strategies such as cognitive behavioral therapy (CBT) and mindfulness meditation.
I am a firm believer in the benefits of cognitive behavioral therapy. A cornerstone of CBT is an assumption that the person's mood is directly related to his or her patterns of thought. Negative dysfunctional thinking affects a person's mood, sense of self, behavior and even physical state. The goal of cognitive therapy is to help a person recognize negative patterns of thought, evaluate their validity and replace them with healthier ways of thinking.
Research has shown that CBT along with medication have better outcomes than patients treated with medication alone.
I use CBT in patients with panic disorders, phobias, attention deficit disorder, addiction problems, depression, and bipolar patients.
I also teach and encourage my patients to use mindfulness meditation. This is a way of focusing your mind on the present without judgement. Research has shown mindfulness meditation may improve your mood and concentration, and decrease stress.
Powered by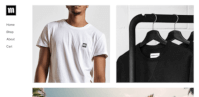 Create your own unique website with customizable templates.