Most patients who have successfully been tapered off of buprenorphine were on it for over a year. I require that my patients do the work of the counseling to treat co-morbid conditions prior to tapering them off. In most patients, it takes 6 months to taper them off buprenorphine and in some patients even longer. Most of the recent literature shows high relapse rates in patients who are tapered too soon probably because it takes time to get the essential counseling to make changes that support a drug free life.
Once you are off of the buprenorphine. It is just the beginning. You now have to learn to experience life completely unmedicated. It will be hard because for so many years you have blocked your feelings in some way. You now have the ability to not be motivated by an addiction to act selfishly but, rather to do good for all those you care about. It is the next step of your spiritual journey and life.
Powered by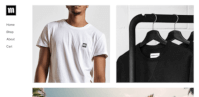 Create your own unique website with customizable templates.